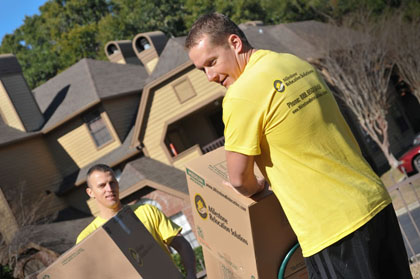 FREQUENTLY ASKED QUESTIONS
Q: What areas do you serve?
A: The city of Houston and all suburbs, what is known as Greater Houston, including but not limited to: Sugar Land, Baytown, Galveston, and Conroe.
Q: Do you do local moves in Houston?
A: YES. We serve all metro Houston area.
Q: Do you do interstate/long distance moves?
A: YES. We specialize in moving households from metro Houston to anywhere in the US.
$199
Small Moves
713.533.8976 Call Now!
Q: Are you insured?
A: YES. Standard insurance ($0.60 per pound) is included in every price and there is no additional charge for it.
Q: Do you use day labor?
A: NEVER. All our crews consist of trained, professional and uniformed employees.
Q: Are your prices competitive?
A: YES. Our pricing is extremely competitive among insured Houston movers, especially having in mind the quality of services we provide.
Milestone Relocation Announces $199 Moving Special

$199 Moving Special includes 2 professional movers with a moving truck, all the professional equipment and labor for up to 2 hours.

Milestone Is to Create 40-90 Jobs in 2011

January 04, 2011 -- Milestone Relocation Solutions, a national household goods moving company, announced today of its plans to hire between 20 and 30 new crews in the states of Florida, Georgia and Washington DC in 2011.

Milestone Relocation Solutions Launches a New Website

February 02, 2011 – Milestone Relocation Solutions™, a national household goods moving company, launches a new updated website, which is easier to navigate and allows moving customers to find relevant information quicker and easier.

We are commited to providing excellent overall moving experience to our customers. We have highly knowledgeable moving consultants to answer all your questions before your move; dispatchers that are available on your move day; and in case something goes wrong, we will always be here to address any issues that may have appeared.