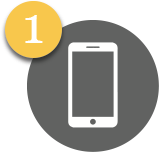 Make a Video with
Your Cell Phone
Walk around your house or apartment and make a short video so we know what's being moved.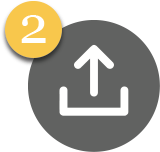 Upload

Easily upload the video you just made straight from your cell phone to our mobile website.
Sit Back and Relax!

You're done! Just sit back and relax - we are working on your guaranteed flat rate, which soon will be on its way to your inbox.